Trusted by leading corporates, events and charities worldwide.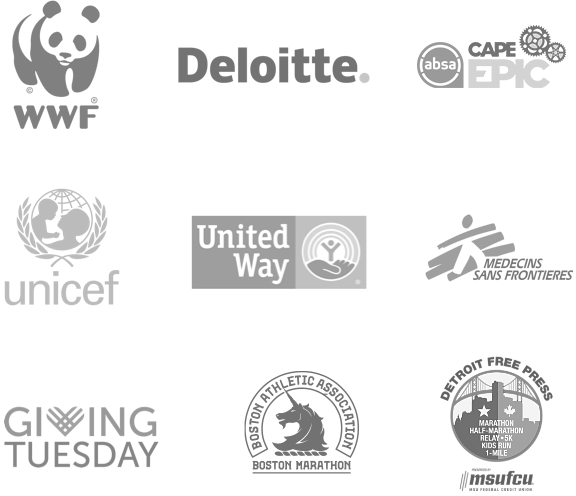 Sign up and start changing the world today!
Happening right now on GivenGain
I am raising funds for the Red Cross of Massachusetts to run the Boston Marathon! Any help is appreciated :)
By Andrew Hicks
See more
"GivenGain's easy-to-use tools enable fundraisers to take charge of their online fundraising while keeping administrative tasks to a minimum, allowing us to focus on what matters most."
Support charities all over the world and get donations from anywhere.

Never manually process a donation again. More time to get donors!

Track and report on your impact, down to individual fundraisers and donations.

We're a non-profit too! We only take a 5% admin fee to keep the platform running.

We're on call with free, personalised fundraising advice to help you get the most out of GivenGain.