Global charity fundraising made easy.
Available to all registered charities that are recognised by their country's government.
Sign up for free
Features and pricing
We're here to help charities change the world, so our global fundraising service is free. We cover our costs by taking a 5% donation fee which donors can cover – and over 90%* do! Learn more.
*Percentage of donors who paid the 5% fee in May 2020
GivenGain does not provide financial support to charities or individuals – read more. Personal bank accounts are not accepted for a charity account application – read more.
We are a non-profit too!
GivenGain is the global leader in online fundraising.
We started GivenGain in 2001 with a simple idea: to enable global philanthropy by empowering individuals and non-profits to break down the barriers between and within ourselves.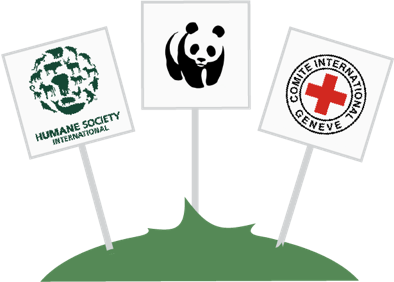 $43 million
raised for over 2,700 charities worldwide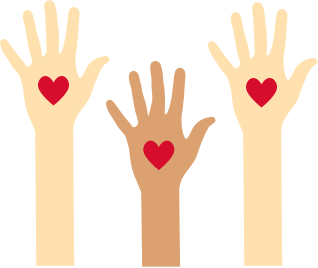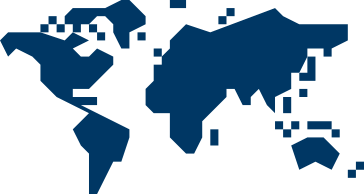 What is my fundraising potential on GivenGain?
How many fundraisers do you think you can get? Think family, friends, etc.
Sign up for free
Please enter a number
You could raise $
0

*

*Based on the average amount of funds raised in a GivenGain fundraising project
Testimonials
Whether it's our global platform, broad currency support, non-profit focus and status or our fundraising tools, find out why other non-profits think we're great.
Frederique Badin, Coordinator of the Supporting Committee
"GivenGain's easy-to-use tools enable fundraisers to take charge of their online fundraising while keeping administrative tasks to a minimum, allowing us to focus on what matters most."
Francois Louw, Fundraising and Marketing Manager
"GivenGain forms a key part of our marketing and fundraising strategy. The platform makes it very easy for donors to connect to us and ensures a seamless approach to peer-to-peer fundraising."
Wendy van Eyck, Communications Manager
"GivenGain has made it simple for us to fundraise with our global audience. The ability to accept payments in multiple currencies has helped keep us relevant to each location."
Nicola Lawrence, Fundraising Manager
"GivenGain's quick and easy payment option is very user-friendly. We've managed to raise over 1 million ZAR, which enabled us to grow our reforestation and urban green programmes."
What is the GivenGain service?
GivenGain provides a secure online platform for donations and fundraising. Download the PDF below for a quick overview of our service.
Who may apply for a charity account on GivenGain?
A GivenGain charity account is available to any registered non-profit entity (organisation, foundation, club, trust, NGO, etc.) in good standing and recognised by their governing authority.
The entity applying for a charity account is required to have a bank account opened in the name of the entity. (This may not be a personal bank account.)
Note: Individuals may not apply for a charity account (or fundraiser account) for personal fundraising purposes, or to raise funds for an entity that is not officially registered as a non-profit entity.
What are GivenGain's fees?
Donations made on GivenGain are managed by the GivenGain Foundation, a non-profit foundation registered in Switzerland.
Per donation fee: 5%
Bank fees
How are funds transferred to the charity's bank account?
A "Pending" status in the "Transferred" column of your donation report means that the donation is not yet eligible for a transfer to your charity bank account. Donations are transferred to your charity account in batches, per currency, at the following times:
For all currencies except ZAR, on the 10th and 25th of the month after a 32-day period has lapsed
For ZAR card donations, on the first Monday after a 32-day period has lapsed
For ZAR bank account donations, on the first Monday after a 14-day period has lapsed
Note: Transfers of donations in a particular currency will only occur if the total amount to be transferred in that currency (check this under "Reports" and "Transfers") is equal to or higher than the minimum transfer limit for that currency (check this under "Settings" and "Transfers").
Tip: Increasing your minimum transfer limit per currency will enable you to save on the batch transfer fees charged by the bank.
Do you provide financial support?
No. The GivenGain Foundation does not make available any form of financial support, loans or grants to charities or individuals. GivenGain provides a secure, online donation processing and fundraising service globally to charities and fundraisers who wish to fundraise for these charities.
How does GivenGain work?
Our platform enables organisations to run better fundraising operations and increase revenues with tools that allow them to build and manage relationships and win support for the ideas they believe in.
Register your charity on GivenGain and set up a campaign.
Reach out to your existing donor base, volunteers, media and corporate partners.
Fundraisers sign up to GivenGain, decide what they want to do for your charity and set up a fundraising project to collect donations.
Fundraisers share their project with their networks and ask them to donate.
Donors click on the Donate button in your fundraising campaign or your fundraisers' projects, select a donation amount and enter their payment details.
GivenGain pays the donation directly into your non-profit bank account.
Get started now
Partners
We partner with major payment platforms to help you receive donations from anywhere in the world – smoothly, securely and cost-effectively